Exclusive access to IPO and pre-IPO for your clients
Reliable liquidity platform for your brokerage business success
Get liquidity
01
A new way to extend the life cycle and LTV of your clients
02
Opportunity to expand the customer base through the introduction of new instruments
03
Additional revenue stream for Brokers
Liquidity:
from startups to stock markets
With our help, you can get direct access to liquidity for all popular markets. Meros provides fast connection, development of your network and expansion of the audience for brokers and other financial companies
Access to the IPO and pre-IPO market for Brokers
Our pre-IPO and IPO liquidity offering is the first of its kind on the open market. New areas for investment may interest your regular customers and attract new ones
Unique liquidity offering allows you to open the OTC and IPO markets to your clients
Pre-IPO (OTC) investments provide access to startups on early stages - this is a market with high potential returns and reduced risks of volatility
The IPO market provides an opportunity to make a profit while companies enter the public market. Well-known brands during the IPO make large-scale roadshows and attract the attention of many individual and institutional investors. You can use this attention to attract customers and increase revenue.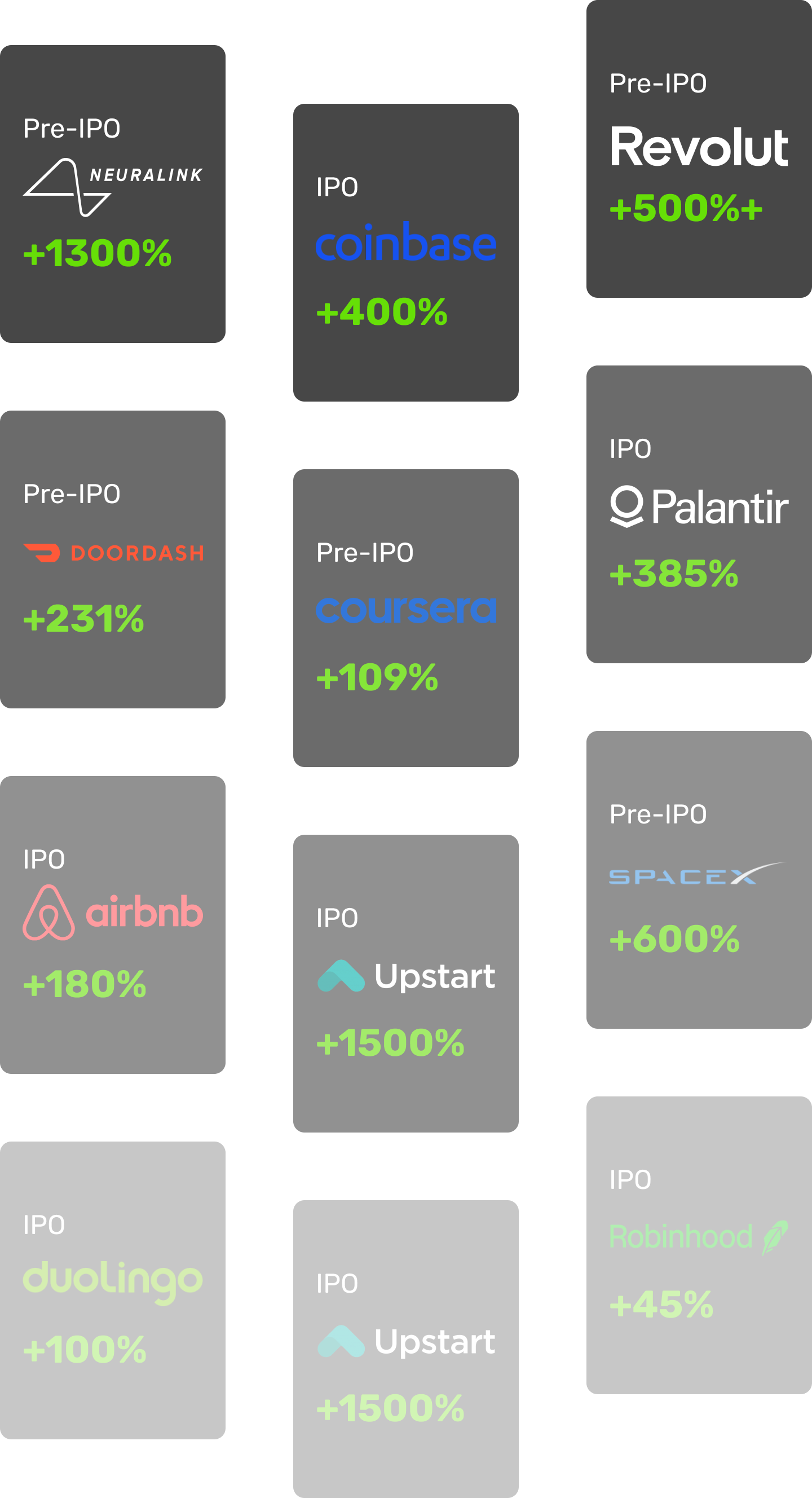 Stocks liquidity
In addition to advanced pre-IPO and IPO instruments, Meros provides access to liquidity in classic market instruments. We provide reliable and fast access to major equity markets.
We have an independent, scalable platform, low commissions, access to US tech stocks at tight spreads, and more.
Maximize your offering, diversify your income and attract new customers with hundreds of instruments and limitless stock market opportunities
---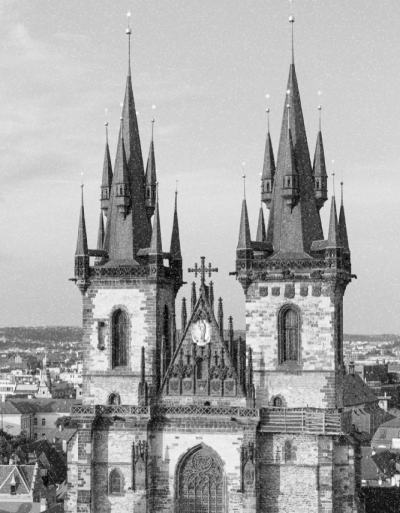 Our status and opportunities
As a Prime of Prime (PoP) provider, we offer services to Brokers, Banks, Hedge funds, Financial startups, Cryptocurrency projects and other companies.
Meros has a long history of successful investments in OTC and direct exchange markets, as well as a reliable technical base with the latest financial instruments.
We remove the barrier between large capital and retail markets, providing best deals with the necessary amount of liquidity
Request a consultation
Large selection of assets
Hundreds of assets with information support from Meros specialists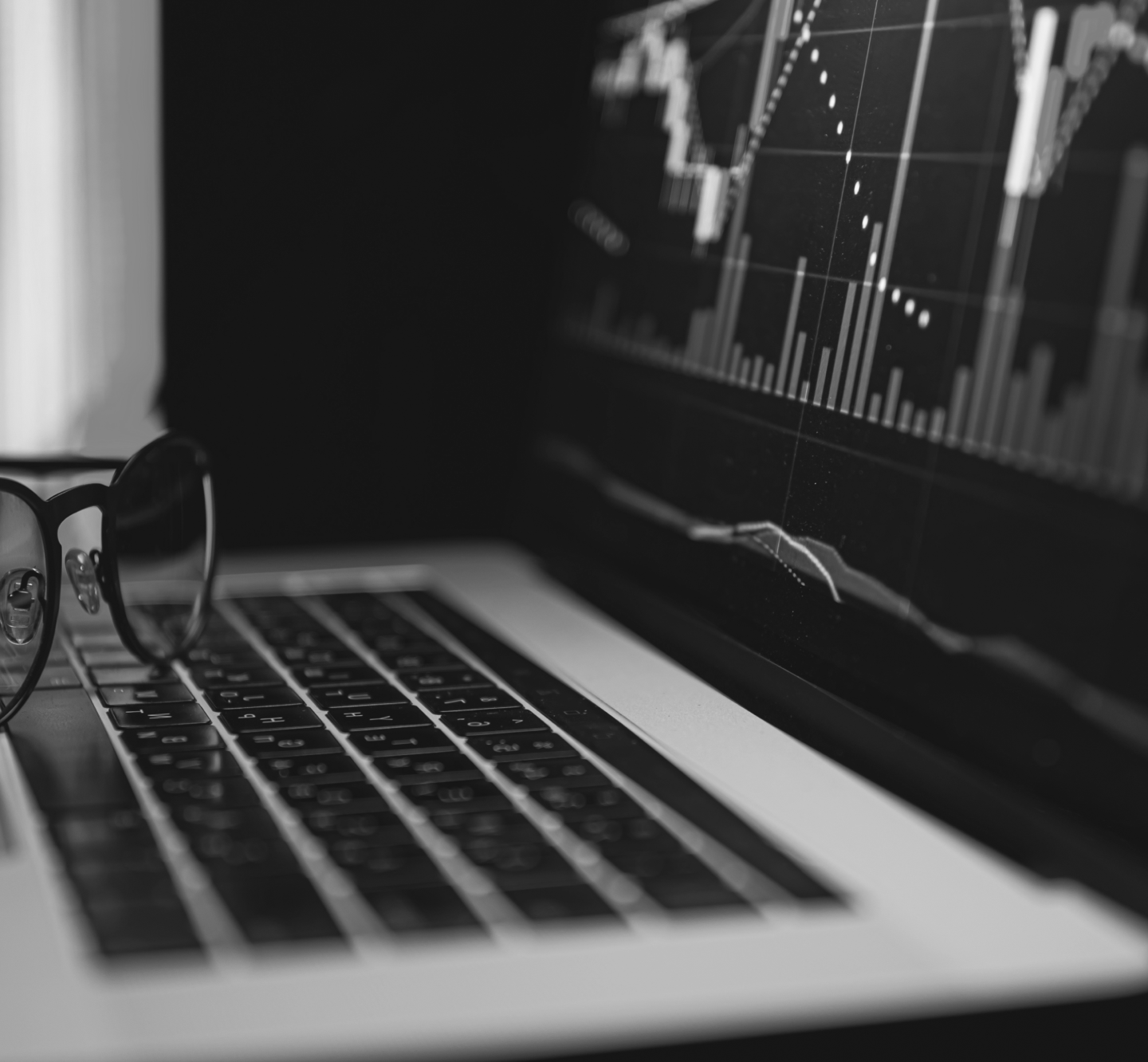 Be among the major players
Meros first liquidity partner is one of the largest European brokers, Exante. Our solutions are also available to clients on the Exante platform with hundreds of thousands of instruments.
Meros technologies are highly regarded and are part of the ecosystem of the most innovative fast growing European broker.
Use our solutions to keep up with upcoming trends and always remain competitive.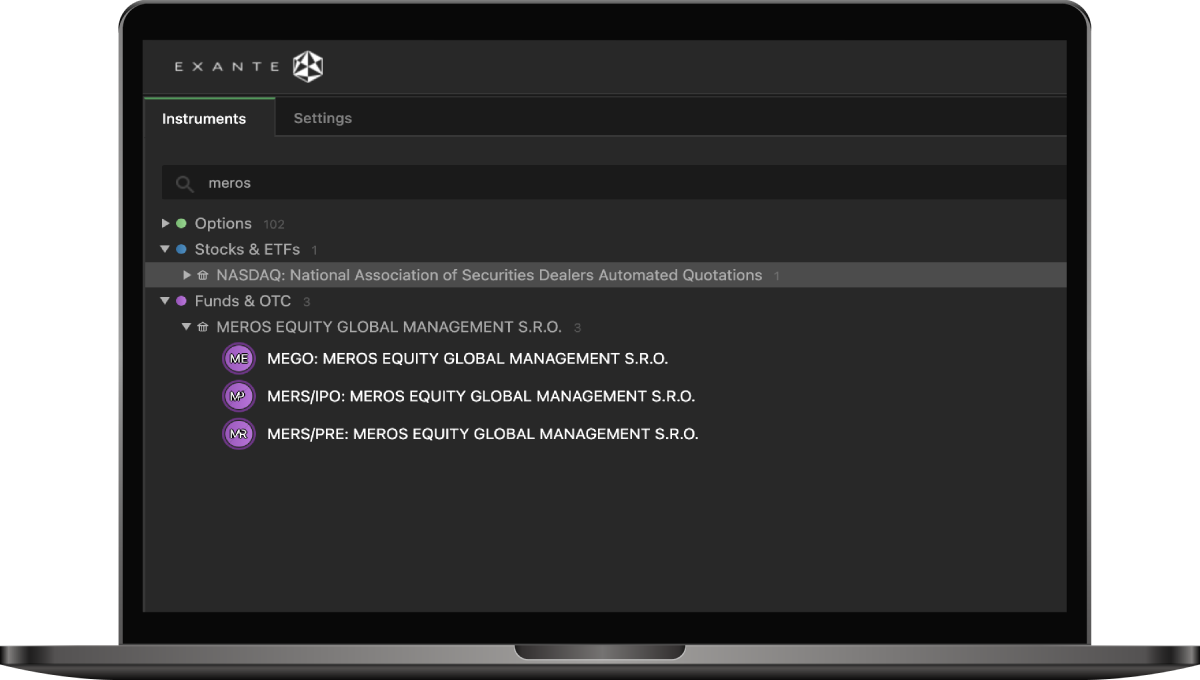 Latest technological infrastructure
Meros uses the most modern trading solutions with the highest speed of execution and minimum latency
Connection via MetaTrader Gateway
Fast and resilient system that can handle peak demand during periods of market boom
Flexible settings and endless scaling options
Protection against common issues such as non-market quotes and latency arbitrage
Easy integration into any ecosystem of a Broker or other financial company
Connection via FIX API
Compatible with a wide range of trading platforms and capable of processing up to 250 price updates per second
Used when dealing with new assets such as open source cryptocurrencies
Reliable access to trading instruments for retail traders
Applied by leading institutional investors and major players such as Bank of America, Barclays, Credit Suisse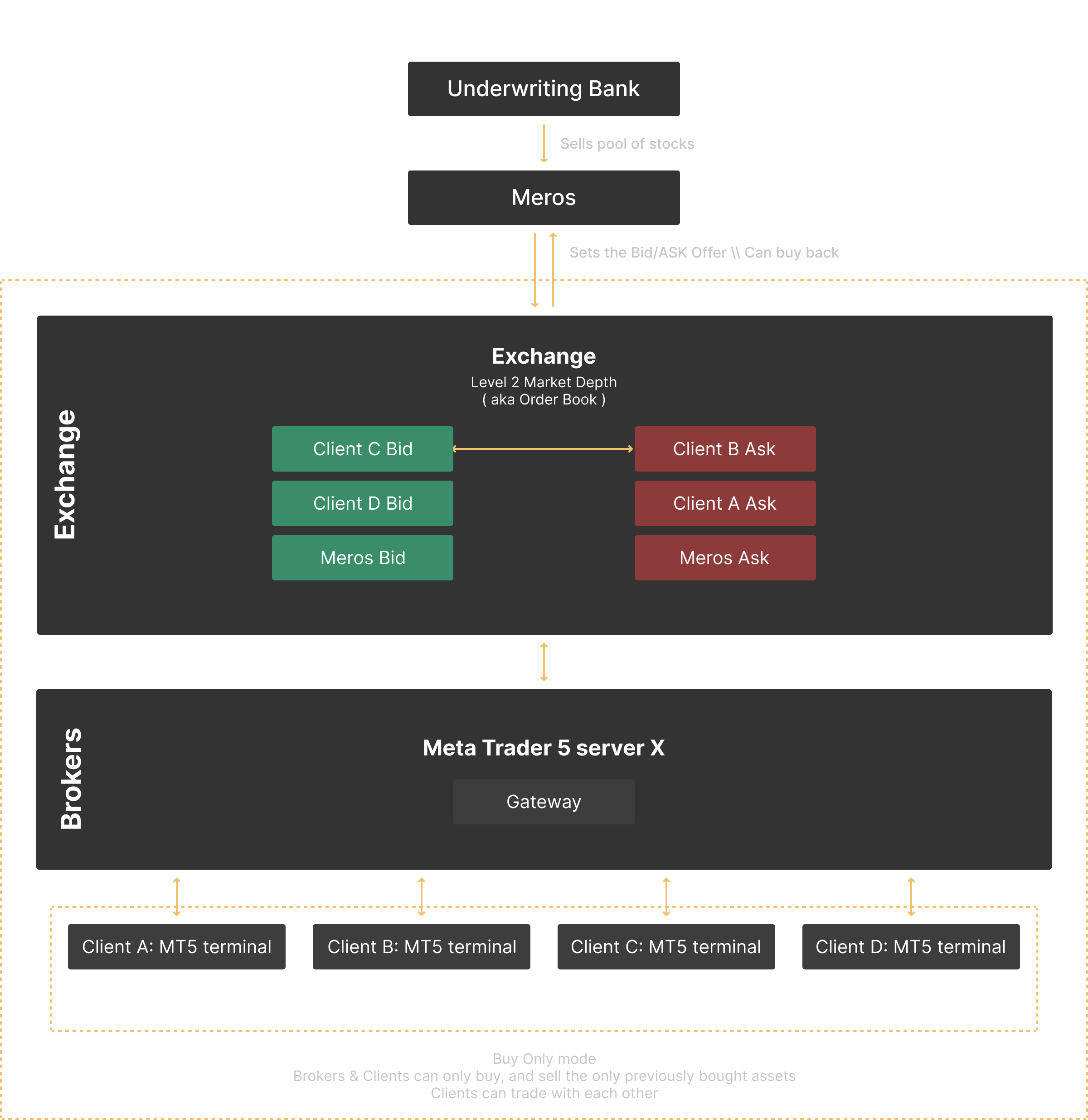 Benefits of the Meros Ecosystem
Modern technical base with professional support
Easy-to-integrate, fast API service connection tools and liquidity bridge
Flexible requirements for volumes and deposits
Reliable Partner with experience and reputation in different markets
Solutions suitable for experienced and new CFD market participants
Uninterrupted supply of liquidity and creation of a solid technological foundation for financial institutions
The maximum number of assets and assistance in expanding the audience
Cost reduction and financial transparency
Opportunity to build a long-term business development strategy with a reliable partner

Liquidity for all businesses
Our solutions fit a wide variety of liquidity needs and business models. These are traditional financial services, as well as innovative trading services.
Broker
Brokers will get liquidity for the most instruments
Trade a variety of assets, including exclusives from OTC markets
The fastest possible order execution
The best prices that will make your business attractive to customers
Hedge fund
Tools to simplify work with a variety of strategies and non-traditional assets. Opportunity to earn income above the market average
Solutions for large and medium capital
Work with consultants to create personalized offers
Multiple asset classes and hundreds of trading instruments
Financial institutions
Access to liquidity for banks, financial technology startups and other organizations
Transparency of liquidity conditions and personalized approach
Technical support and assistance in creating a new business segment
A wide range of tools and reliable partnerships for long-term strategic development
Our platform makes business successful
See why our platform is the best path to effective trading tools
Access liquidity
Sign up for a demo-meeting or book an appointment for a convenient date and time